Welcome to my blog!
I purchased this blog site over a year ago and told my closest three friends that I was thinking of starting this blog. Obviously, I never got around to it! I am also going to stick with this! I am almost positive my husband and those three friends mentioned-are all saying 'yeah right' at this moment-but that is okay-I still love you all and am making you responsible for helping me! Cassie-I know you will!
The purpose of this blog is to share the crazy happenings that literally occur DAILY at my house and how we deal with them all! It can get crazy around here! And those that know me, know that I am brutally honest when discussing my life and kids and the feelings I am currently feeling-no hallmark stuff here!
There is also going to be A LOT of renovations happening at our 1920's home on Home Avenue and I want to document them-no matter how big or small!
If you don't know the DuKates-let's get acquainted:
Surely if you are reading this-you know me! But here are some basics: I have worked as a nurse since 2008 and have recently sort of stopped that and stay home with my kids. I say sort of, because I still work PRN(as needed) every once in a while. Even though I stay home, I haven't been without a job since I was 15 so I still work from home doing doctor credentialing with insurance companies. When I first got pregnant with Cason, I had big dreams of being this perfect mother who constantly had a clean house, made home cooked meals every night, and kept up on the laundry. Everyone who does know me that just read that last sentence is laughing out loud. I do a decent job at all of that but do not come NEAR having it all together! If you are a mom that has it all together and live the 'Pinterest-perfect life'-PLEASE STOP READING THIS NOW! These stories aren't for you, but I will read your blog and aspire to have it all together and be uptight like you when I grow up!
My husband, Craig, and I both grew up in the small town of Franklin, Indiana. Even though we went to the same high school-we didn't really know each other! Down the road about 5 years from high school graduation, I was working at a tanning salon across the street from his dad's remodeling business and Craig came in to tan! The rest is history! Today we have been together for 8 years and almost married for 4, have two awesome kids, and a beagle (the awesomeness of her changes day to day).
Our first son, Cason, was born in 2012. He is a very opinionated, passionate three-year-old. He is constantly pushing me to my limits. I am quite certain that when he lays down at night, he makes mental notes of what to do the next day to get a rise out of me. At least at three, he has goals in life. Even though he pushes me-his little personality is electric and it is so hard for strangers not to fall in love with him! To us, Cason is such a miracle! He was born seven weeks premature and beat some of the toughest conditions. After he was born via cesarean, he was whisked to the NICU, ventilated, and fed through a tube. We didn't get to hold him until he was five days old! He stayed in the NICU for seven weeks. He has been a fighter and go-getter since day one!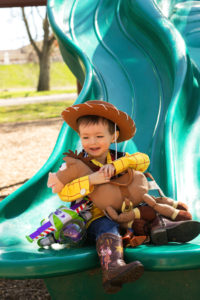 Our second son, Callen, was born in 2015. Callen was born five weeks early and spent time in the NICU as well. My blood pressure got the best of both of my pregnancies! Callen did better than his brother, only requiring minimal oxygen, and was just a "feeder/grower" for 2 weeks.   He is such a smiley, sweet, curious baby. He is sitting next to me right now eating puffs and waving 'bye-bye' to me. I just love kissing his sweet little cheeks! He is a doll who fights his sleep, eats almost all the time, and tries to open every door, every drawer, and discover every crevice of this house! He also recently discovered dog food and seems to like that as well as the puffs on his highchair tray right now.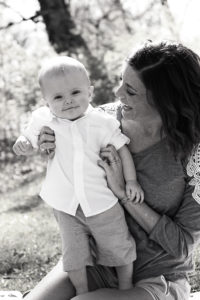 Now the beagle. My first love, Copper. Craig and I got Copper before we were married and I loved her (I still do, it is just different now). She is 4 years old, on dog Prozac (she flipped her lid when I got pregnant), drives me crazy, but Cason claims she is his best friend. Probably about three times a month my husband or I say "this dog has to go" because she has done something stupid like-peed on new rug or chewed a kid's toy. But we love her and she is part of our family! I will say this though-when she ends her time on earth-the DuKates will NEVER have another pet!
So that is us in a nutshell! Happy continued-reading of the blog! I am sure you get some laughs!